Leadership
Catalina Sol
Executive Director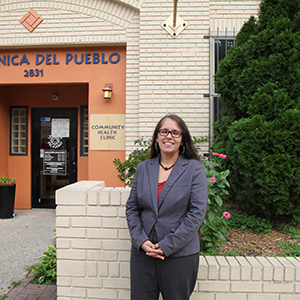 Ms. Sol has more than 25 years of public health and direct service provision with underserved communities and Latino immigrants. Prior to her selection as Executive Director in 2018, Ms. Sol served on La Clínica's leadership team in several roles, including HIV Department Director, where she led HIV Prevention and Care programs, and Chief Programs Officer, where she was responsible for the overall strategic direction and integration of programs. She is a current fellow of the Robert Wood Johnson Interdisciplinary Research Leaders program and sits on the Board of Directors of the DC Primary Care Association. Ms. Sol received a Master in Public Health from Johns Hopkins University and a Bachelor's from Georgetown University.
Suyanna Barker
Interim Chief Programs Officer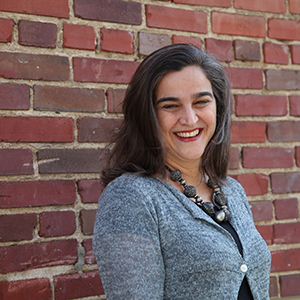 Prior to serving as La Clínica's Chief Program Officer, Dr. Barker served as La Clínica's Senior Director of Health Equity and Community Action. Dr. Baker has always believed that healthcare is a fundamental human right and has focused her career on ending health disparities related to poverty and discrimination. As the Interim Chief Programs Officer, she is responsible for overseeing the design, implementation and evaluation of programs that are culturally and linguistically grounded. In 2015, Dr. Barker was awarded the Distinguished Community Advocate Award by the District of Columbia Primary Care Association. She holds a Doctorate in Public Health from the Oswaldo Cruz Foundation and a Master's Degree in Social Psychology from the State University in Rio de Janeiro.
Joanie Clement
Chief Financial Officer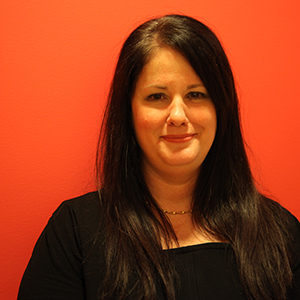 Ms. Clement brings over 20 years of experience working in finance and operations with non-profit health providers and stakeholders in Washington, D.C. and 23 states. Ms. Clement has a talent for managing revenue cycle, improving practice operations, and driving projects to completion. In D.C., she is considered a leader who is skilled at strategic planning, managing resources, and facilitating cooperative problem-solving. She has a Bachelor's degree from Louisiana State University.


Ricardo Fernandez
Chief Medical Officer
Dr. Fernandez has spent the majority of his career as a physician working with underserved communities in Washington, D.C. Before accepting the position of Chief Medical Officer, he served as a volunteer physician with La Clínica for more than ten years and provided organizational leadership as a board member. Dr. Fernandez is committed to providing high-quality medical care with a focus on those patients and communities most in need. He received his medical degree from the University of Wisconsin, and completed a residency in internal medicine at the George Washington University Medical Center. Dr. Fernandez currently holds faculty appointments at the George Washington University School of Medicine and Health Sciences, and the Uniformed Services University of the Health Sciences.
Rachel Meyn Ugarte
Chief Development Officer
Ms. Ugarte has spent the past 15 years working in development and communications at non-profits serving Latino communities in Guatemala, California, and Washington D.C. As La Clínica's Chief Development Officer, Ms. Ugarte has substantially grown La Clínica's individual and corporate revenue, has led a highly successful grants and contracts unit, and is responsible for leading a re-branding of La Clínica that has resulted in higher visibility. Ms. Ugarte earned a Master's in International Development Management from American University, and a Bachelor's from University California at Santa Cruz in Community Studies and Film & Digital Media.
Luizilda DeOliveira
Director of Nursing and Care Management
Ms. DeOliveira has extensive experience in various healthcare settings. In her role as Director of Nursing and Care Management, she works on addressing and raising awareness of the social determinants of health affecting underserved populations, collaborating with others to create innovative solutions and infrastructures towards disadvantaged communities. At La Clínica, her primary focus is to provide excellent customer service and be the bridge to improve the health outcomes of our patient population. Ms. DeOliveira earned her Bachelor's of Science in Nursing from Nebraska Methodist College and she holds a Master's degree in Healthcare Administration from Clarkson College in Omaha, Nebraska.
Manuel Diaz-Ramirez
Community Health Action Department Director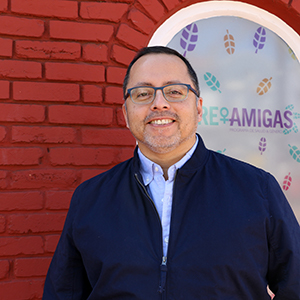 Mr. Diaz-Ramirez oversees the community health programs and activities developed by La Clínica del Pueblo to ensure that efficient and quality community-focused services are provided. As the Community Health Action Department Director, he assesses health needs within the community as a whole, and develops strategies grounded in public health and community mobilization to address these needs at the individual, family, group, community, or structural level as appropriate. Prior to 2018, he served as La Clínica's LGBTQ Health Program Manager. Mr. Diaz-Ramirez holds a Bachelor's Degree in Psychology and is licensed in Psychology from the Universidad Ricardo Palma in Lima, Peru.
Marlene Fuentes
Director of Clinical Operations
Ms. Fuentes was born and raised in D.C. Her parents migrated from El Salvador in the 60's and was raised her to be proud of her family's traditions and values. Marlene has lived in the community and worked closely with it for the past 20 years. As La Clínica's Director of Clinical Operations, Ms. Fuentes' goal is to guarantee that La Clínica is a safe and welcoming environment for patients and staff. She earned her Bachelor's of Science in Health Administration with a concentration in Health Management from University of Phoenix.
Lillian Perez
Human Resources Director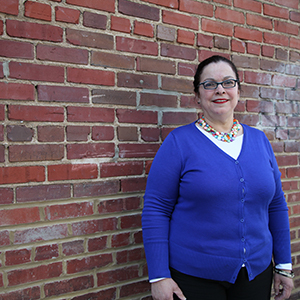 Ms. Perez joined La Clínica del Pueblo in May 2017 with over twenty years of experience in all areas of Human Resources. She has worked in a variety of industries that include hospitality, media, software development and non-profit micro lending for small business owners. Throughout her career and personal life, she has been exposed to the plights of those seeking health care in their time of need and not being able to receive the proper care. These experiences and her belief in the inalienable right of all to have universal healthcare brought her to La Clínica.
Jose Segura, LICSW,
Mental Health and Substance Use Department Director
In addition to serving as Mental Health and Substance Abuse Department Director, Mr. Segura is also a Seminar Instructor at the School of Social Services at Catholic University of America. He is responsible for the clinical supervision of licensed clinicians, substance abuse counselors, and case managers. Mr. Segura earned his Master's in Social Work from Howard University and was a recipient of a one-year Post-Masters Clinical Fellowship from the Yale University Child Study Center in New Haven, Connecticut. He also holds a certificate on Child and Adolescent Psychotherapy from the Washington School of Psychiatry.